Contact Us
Baulkham Hills Veterinary Hospital
How to get to Baulkham Hills Veterinary Hospital
Please note there is no left turn into Charles Street see directions below.
Please note that when you are approaching from the east (or Parramatta direction) you are unable to turn left from Windsor Rd into Charles St. You may chose to use the parking area on Windsor Rd in front of the practice or simply travel via Seven Hills Rd and Arthur St to approach the practice via Charles St.
Please remember to turn right into Charles St from our parking area, as that portion of the street is one way towards Windsor Rd.
When travelling from the west along Windsor Rd you should turn left from Windsor Rd into Olive St at Stockland Mall and then right into Old Northern Road and then follow Seven Hills Rd into Arthur St.
When we are closed at times of emergency please contact the Animal Referral Hospital (Opposite Stockland Mall) 19 Old Northern Road, Baulkham Hills.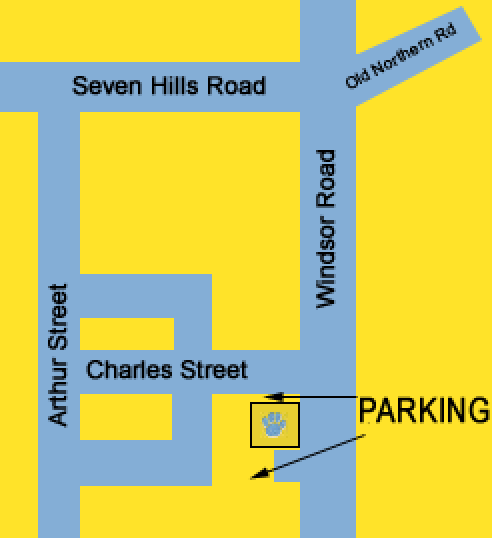 Address
332 Windsor Rd, Baulkham Hills, NSW 2153
Opening Hours
Monday to Friday: 8am to 7pm
Saturday: 9am to 5pm
Sunday & Public Holidays: 9am to 5pm
Have a question about your pet?
Call today to talk to our great team for help
No time to call? Send us an email
Please fill out the form below and we'll be in touch ASAP.